When you're looking into investing in a new roof for either storm damage, age, or to increase the value of your property, not only is it important to choose a roofing material that has long-lasting properties, you also want to choose something that will look good! For those who can't afford to hire a designer or architect to advise on what the best style roof is for your home design and taste, we have put together a guide of roof styles you can't go wrong with.
From roof colors to the type of roofing material, there appears to be a 50/50 split between being eco-friendly and bringing back old styles.
Here are eight residential roofing styles that are popular in 2020.
1. Lighter Colors
Gray is the color of 2020 when it comes to roof shingles and metal. Refined slate shades have a sexy appeal that look both modern and stately. From 'charcoal grey' to 'light cobblestone', lighter colored roofs are more eco-friendly which may be one of the key reasons gray roofs making a resurgence in popularity. Neutral tones and beige colored roofs are also popular in 2020. You may have seen "white roofs" appear as an option when searching for most economically friendly roof ideas.
2. Metal Roof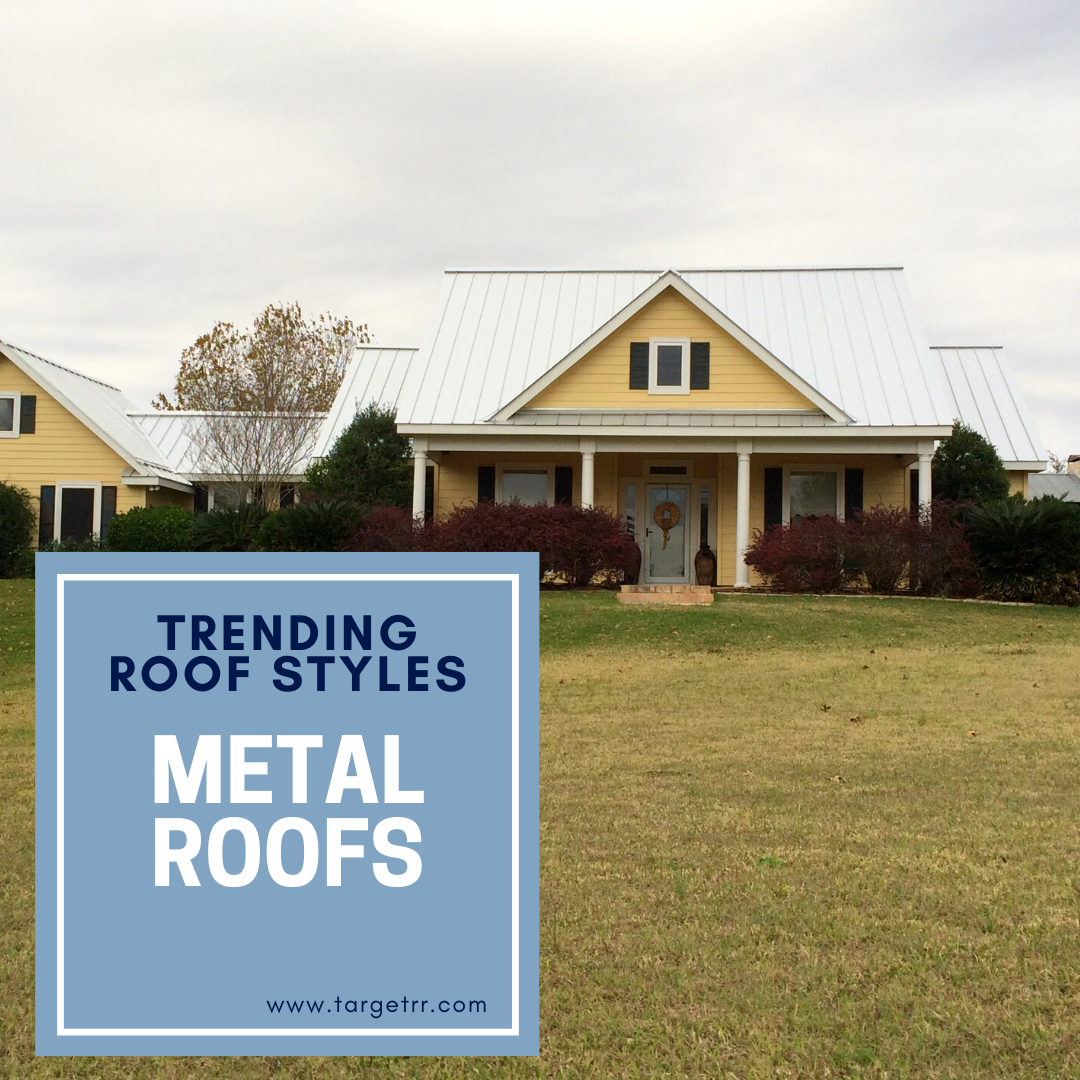 Metal roofs are popular for their sleek look as well as for their 50 year lifespan. When it comes to choosing the best metal roof for your home, there are many different styles, color, and material options to decide between. Although metal roofing is more expensive to install, in the long run, the lower energy bills may be worth the investment. The eco-friendly points to metal roofing are the durable lifespan and recycled materials.
3. Slate Roofs
Slate roofs are making a comeback due to the durability of the material. This type of roofing material often promises a 100 year lifespan, mold resistant properties, being fireproof, and also resistant to heavy winds. Recognized as an elegant roofing material, slate enhances the architectural appeal of your home and maintain the same appearance over the years. Note that this beautiful style is two or three times more expensive than a standard architectural shingle roof.
4. Asphalt Shingles
Asphalt shingles are always a go-to roofing style. This classic roofing material has about a 20-40 year lifespan with proper maintenance and proper rating and there are many different shingle styles to choose from. You can choose a more decorative style shingle or a classic look. As mentioned above, lighter colors are trending in shingle styles.
5. Synthetic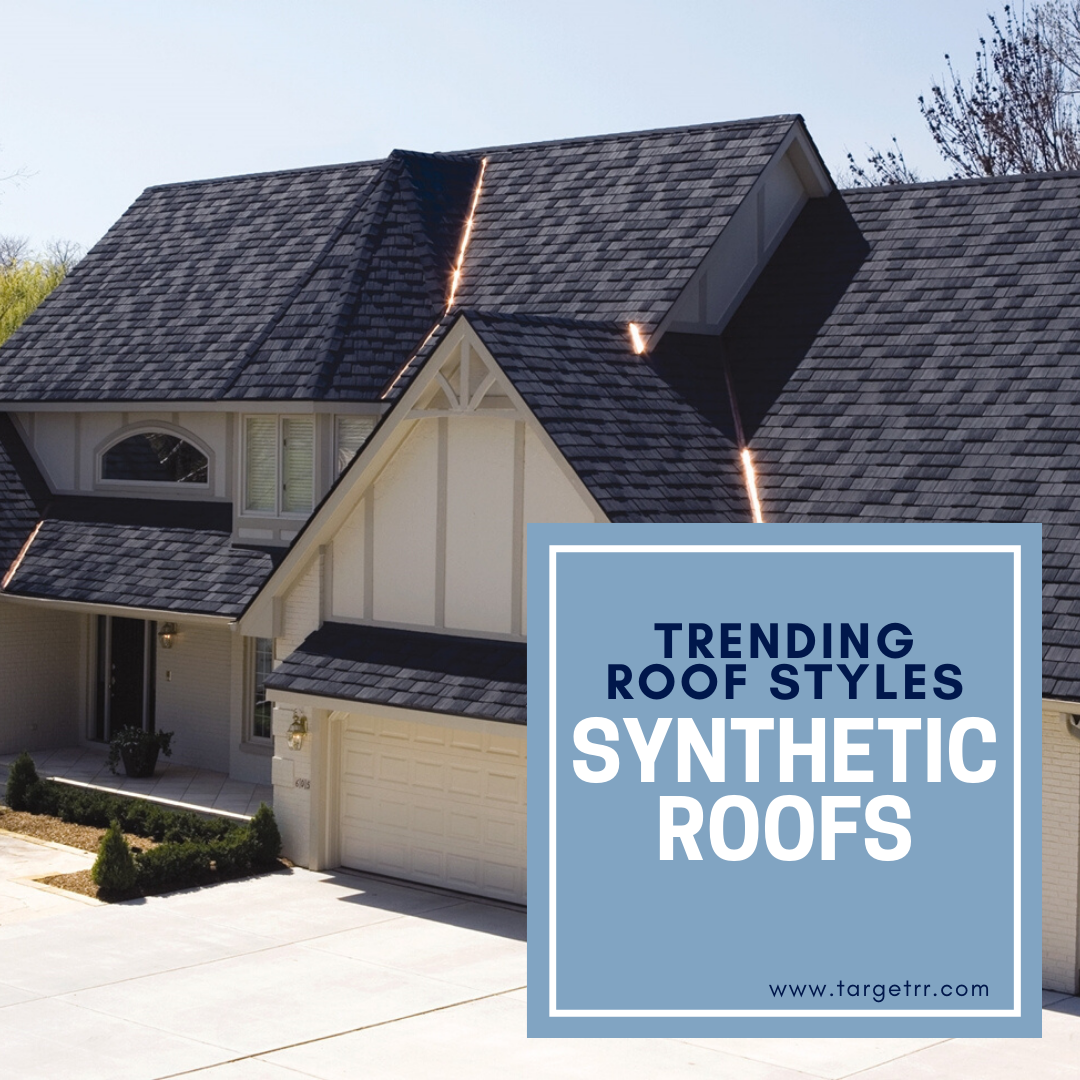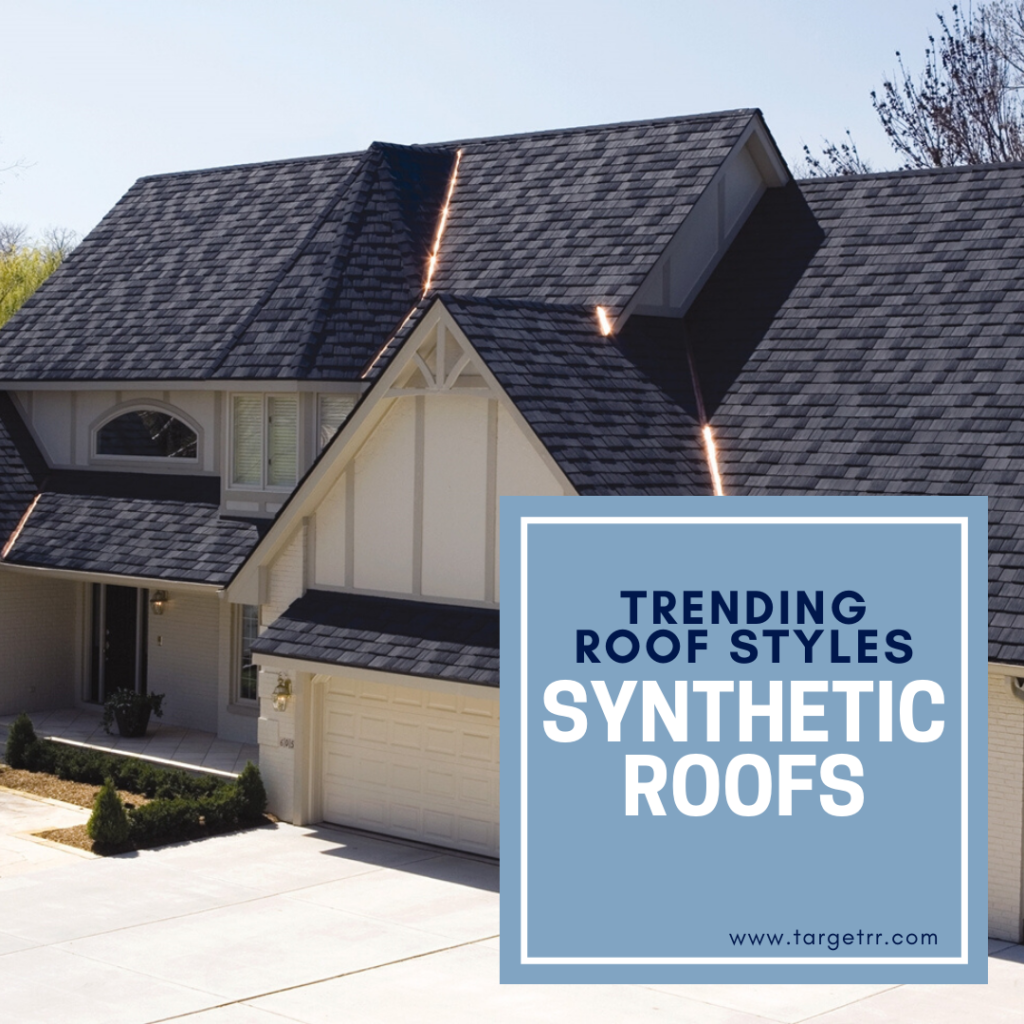 Synthetic roofs are the new guy on the block. This roofing material is said to last 40 plus years. The sky is the limit with these new breakthrough materials. Synthetic roofs are made of non-natural roof materials that are produced to mimic traditional roofing materials in appearance but outlast or perform in overall function or cost. From synthetic slate to synthetic shingles, there are many types of roofing styles to choose from that will be more long-lasting and budget-friendly.
6. Clay / Concrete
Clay roofs are the OG roofing material. Having been popular and unpopular for centuries, clay roofing tiles are a stand out style when it comes to creating a distinct look for your home. Benefits of clay and concrete roofing include that they are insect and rot resistant, maintain their color, are wind resistant, last 50-100 years, offer minimal maintenance, long-lasting protection, and don't require ongoing seal treatments.
7. Flat Roofs
With many homeowners focusing on modern aesthetics, the flat roof is a returning roofing trend for 2020. Flat rooflines create a more contemporary look that gives your property clean, sleek lines. Although flat roofs can be more difficult to maintain, particularly in areas with a lot of rain or snow. Their flat design opens up opportunities for having an eco-friendly roof by creating space for solar panels to be more effective in sunlight absorption, or even for creating a green roof with grass and plants on top! You could also add living space with a rooftop patio.
8. Green Roofs
The "green roof" trend is also becoming a popular roofing style for 2020 when it comes to environmentally friendly roofs. Transform your roof into a living garden by adding plants and small trees. Before you decide to try your hand shovel at some rooftop gardening, check to make sure your home's structure can handle the heavy load. The lifespan of a green roof is 30-50 years. When compared to the 20-year lifespan of traditional shingles, green roofing will usually help save money on your energy bills.